Les Founambules: The Comeback

Comedy international
In 1985 Joseph Collard and Jean-Louis Danvoye founded the successful duo «Les Founambules». With their unique visual humor of the highest caliber they went on tour for 15 years through Europe and Canada.
Now the congenial comedians are back with one of their acclaimed shows. Their enthusiasm, crazy ideas and their art which does not require any words are thrilling their audience once again.
Their show is understood in all countries and also by a multilingual audience.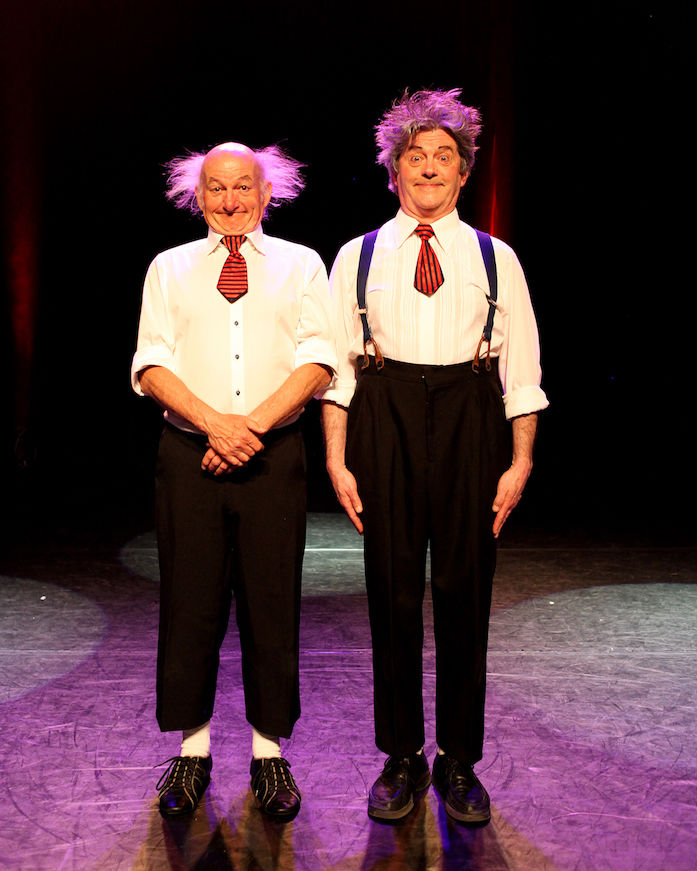 Booking request for Les Founambules
Kulturbüro Frauke Stehl
The team of the Kulturbüro Frauke Stehl distributes artists in all German-speaking countries. We are also involved in the planning and execution of cultural highlights and congresses.
Do you have any questions? Would you like more information? Please contact us by phone at 0561 / 7660-159 or by email.